Our products
Our ready-made curtains are highly evaluated for their design, quality and production capacity, and we boast the top share in Japan. In addition, we are in charge of overseas sales of wallpaper, flooring materials, and curtains of our group company Sincol, so we can propose all kinds of interior materials.
Digital Book
B2B website
Our products are also introduced on the B2B website below.
For English-speaking countries and China
For Asian countries
Overseas partners
China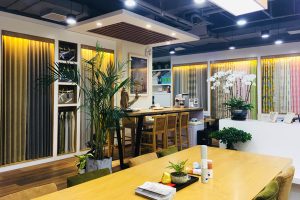 SHANGHAI UNIVERS ORNAMENTATION CO.,LTD
Aiming to penetrate the Japanese brand into the huge market
We sell interior products as our local subsidiary in China. In addition to developing the curtain retail business under the "Starberry" brand and domestic e-commerce sales, we are also expanding sales of all Japanese-made interior materials, including wallpaper and flooring, for construction projects.
RM.208,NO.188 YONGHONG ROAD,MINHANG DISTRICT,SHANGHAI,CHINA
TEL:+86-21-3328-0275
Website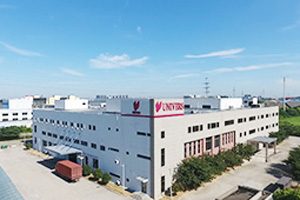 UNIVERS(WUXI)DECORATIVE FABRIC CO.,LTD.
A manufacturing base in Asia that boasts 1.4 million curtains of sewing per year
The floor was relocated and expanded in November 2011. A curtain sewing factory that aims to supply high-quality products at low prices by inheriting experience and know-how in Japan. We also control domestic sales in China in cooperation with our sales office, Shanghai Univers Co.,Ltd.
171# YOUSHEN ROAD,XISHANQU,WUXI CITY,CHINA
TEL:+86-510-6855-6699
Website
Indonesia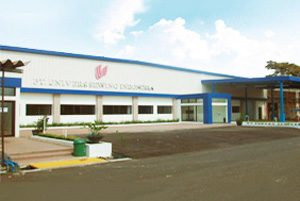 PT.UNIVERS SEWING INDONESIA
Aiming to supply to Southeast Asian countries
It started full-scale operation in March 2013 as our second base for global production. Similar to the Wuxi factory in China, we aim to supply high quality products at low prices. In recent years, we have been working on domestic sales including neighboring countries, and EC sales on the Internet and delivery to contract properties are progressing.
haJl.Raya Rancaekek Km 23.7 Desa Linggar Kec.
Rancaekek Kabupaten Bandung – 40394
Jawa Barat Indonesia
TEL:+62-22-7795-206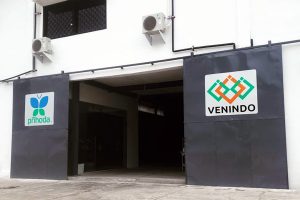 PT.VENINDO JAYA ABADI
The Partners to promote penetration in Indonesia
As the only sole agent in Indonesia, VENINDO Co., Ltd. is a local partner to expand product sales. They are working to popularize the Japanese brand by proposing the value of Japanese-made interior materials to various buildings. They have also formed a construction team that incorporates Japanese-style know-how to promote orders from lumber and workers.
Jalan Agung Jaya 1 Blok A3 No. 33
Sunter, Jakarta Utara, DKI Jakarta 14350, Indonesia
Website
Instagram