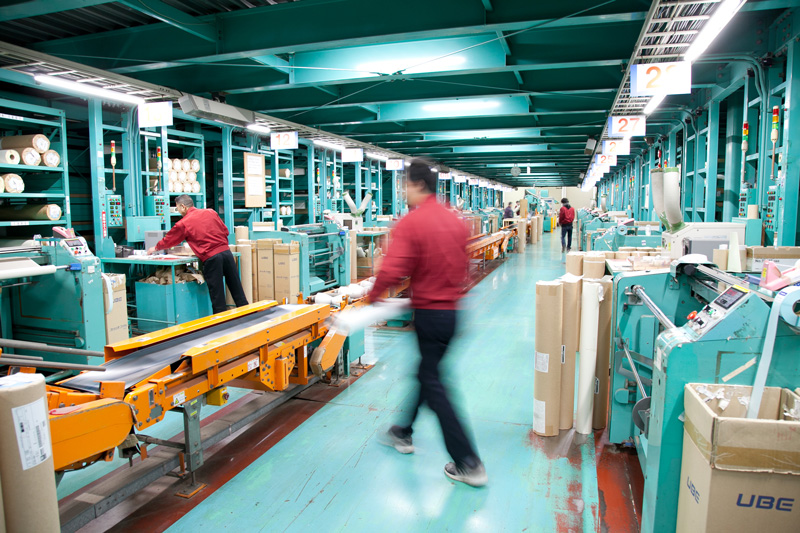 Flexibility
We have installed the latest work system in our warehouse of 40,000 m2, which is the largest in the industry in Japan, and can ship up to 50,000 items a day to Japan and overseas.
Logistics management system
Our automated warehouses deliver accurate and fast shipments. We are also working to improve work efficiency and inventory management accuracy by developing a system that matches the customer's order form.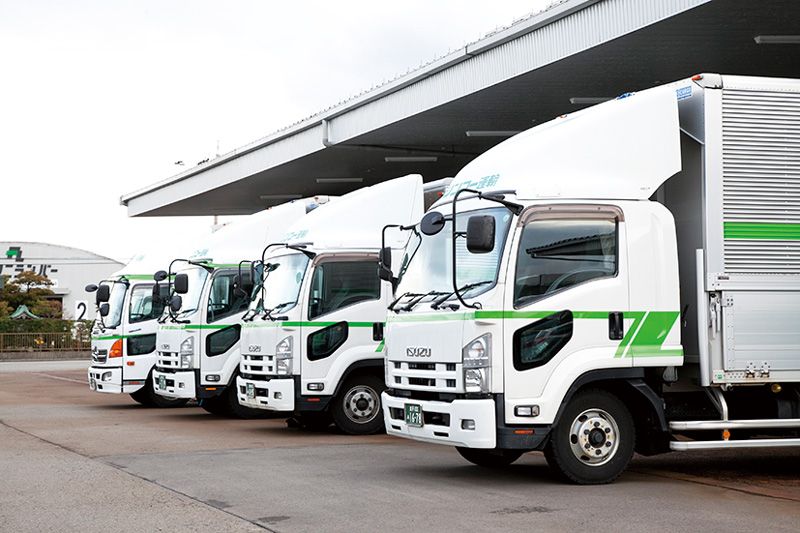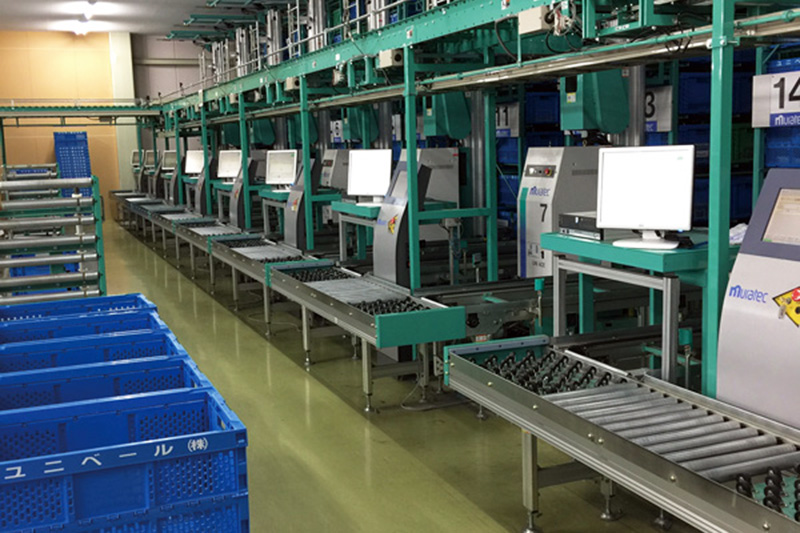 Delivery network
In Japan, we deliver products speedily and accurately from our distribution center via our own transportation and contract flights. In addition, we grasp the shipping and arrival status in real time, and also carry out joint delivery and frequent small-lot delivery.